EARLIER this year, central west Queensland was identified as a rural property hotpot. While demand has been strong, few grazing properties have been listed earlier in the region in 2022. Last month, however, five large-scale operations rushed to market within weeks.
This week's property review examines the value behind the move to mid-west Queensland.
Earlier this year, the LAWD assessor Tim McKinnon identified West Central Queensland as one of the best performing rural property markets in the country.
"There has been a strong increase in land values ​​over the past 12-18 months, driven by transactions including the record sale of Patrick," he said.
Set up last December, the 16,547 ha Barcaldine District farm (including 14,155 ha freehold and 2,392 ha leasehold), sold for $1,057 per hectare.
Mr McKinnon said that put the transaction at $69/ha ahead of the previous regional record of $988/ha paid for the Boorara Aggregation in January 2021.
Later, the 18,777 ha Blackall property comprising Boorara and Castleroi sold for a district record $993/ha.
Mr McKinnon said many buyers have changed locations due to unprecedented demand and increased budgets for quality pasture.
"What we have seen is a rapid increase in values ​​in areas further inland, which has had the effect of pushing both family businesses and businesses, which have not been successful to get land further east, near places like Emerald and Roma, to the west."
More regular rainfall after 10 to 15 years of very dry weather was an additional factor influencing values ​​in the midwest, McKinnon said.
Andrew Kibble, who sold The Patrick to improve his neighboring aggregation Barcaldine Bottomsaid he found the Barcaldine area excellent given its proximity to livestock trading centers such as Roma and Dalby, where livestock can be transported without spelling requirements.
At the time, the director of LAWD Simon Cudmorewhich sold The Patrick to Mr Kibble, predicted continued demand for land across the mid-west in 2022.
"Farms that have benefited from an average or better rainy season will continue to be in demand with the continued positive outlook for commodities and low interest rates maintaining a high level of producer confidence," he said. -he declares.
This week Mr Cudmore told Beef Central he was not so optimistic about where the property market would land.
"There's still good demand for quality properties, but there isn't the frenzied buying behavior we've seen before."
"Some of the marketing campaigns currently underway are lackluster given that interest rates are rising and there's been a considerable downturn in the real estate market," Cudmore said.
Tom Brodie, Brodie Agencies
Based on Winton Tom Brodi de Brodie Agencies thinks some local sellers are considering the possibility of downsizing or retiring due to high property prices.
"There is a high demand for country in mid-west Queensland as it represents good value for money," he said. "The real estate market is certainly more expensive in the north, east and south."
Mr Brodie said the only cheaper area was to the west, closer to the NT border.
"Not everyone wants to live in West Queensland because it's further from the big cities. Buyers should also consider that droughts will occur more often and for longer periods as you travel west.
In 2019, Mr. Brodie sold a record 16 properties. Meanwhile, most growers battling the drought found grass and value in the Midwest.
He said the area was seen as a 'good buy' compared to other parts of Queensland.
Only two of those properties have been sold to locals, with six to buyers from the south east, four from central Queensland, three to growers from New South Wales and one to a family from South Australia.
"Of those 14 buyers, only one has sold and moved on. At least four have expanded and bought neighboring properties, while the rest are interested in buying again," Mr Brodie said.
A decade ago, the dune country in west-central Queensland was mainly occupied by northern ranchers to fatten or melt cattle south of the tick line.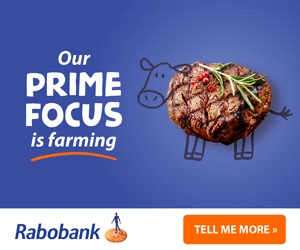 The area is also attractive as it is easily accessible, close to major markets and has good road access to southern feedlots.
However, Mr Brodie noted that there has been a change in recent years.
"Over the past three to four years, demand has been driven by buyers from the more easterly (Clermont, Emerald and Rolleston), southern (Roma and Surat) and western New Zealand regions of Queensland. -South Wales."
He said cattle herders who secured the country in the mid-west commented on the performance of cattle during the winter months.
"Buyers in Taroom, Roma, St George and further south are used to their cattle and sheep not doing so well in freezing winters. The mid-western region is warmer and rarely experiences frosts. In addition, the cattle generally do not need to be licked, and the country is clean and pest-free.
Andrew Turner, Ray White Rural Blackall
Andre Turner by Ray White Rural Blackall thinks the time is right to market mid-west properties.
"The region has experienced the most favorable seasonal conditions in the past ten years. The country presents itself in a healthy state and is well on the way to recovering from the drought, with good stands of grass.
Turner said despite the economic uncertainties, the outlook for beef was robust and positive.
"Rising interest rates impacted the real estate market in July and August, but budgets have been adjusted and producers are still hitting historically high prices for cattle."
He said equity levels were extremely healthy, prompting many large family operators and businesses to expand.
"Inquiries come mostly from locals looking to expand and producers in higher carrying capacity countries (like the central highlands) looking for accessible and more affordable breeding countries."
Mr Turner said the mid-west country once considered marginal is now considered safe.
"There is better management, additional programs have been introduced and water infrastructure has been improved, including more readily available borehole water, making the area more attractive to growers looking for water. 'large-scale breeding operations.'
Here is an overview of recent announcements in Mid-West Queensland:
For sale
38,951ha Fortuna Aggregation – 40 km north of Aramac and 100 km north of Barcaldine. Safe breeding and seeding country with good access to Blackall, Emerald and Roma sales parks. Carrying capacity 1200 breeders plus progeny. It will be auctioned naked on November 11.
138,200ha Tonkoro Station – 245 km south of Winton and 240 km south-west of Longreach. Breeder or semi-finishing depot with 4500 breeding animals. Potential for certified organic status and a large scale carbon project. Offered with around 4500 cattle and a long list of facilities and equipment. Closing of expressions of interest on November 15.
73,048ha Melrose Aggregation – 90 km south-east of Winton and 140 km north-west of Longreach. Large-scale rearing and backgrounding operation. Offered with around 2500 cattle and a long list of facilities and equipment. Closing of expressions of interest on November 15.
The neighboring 77,747ha Baratria Aggregation – 65 km from Winton and 115 km from Longreach. Large-scale grazing, ranching, backgrounding and fattening business. Load capacity 7000-8000 cattle. Offered by expression of interest ending November 17.
48,370ha Sedgeford – 35 km southeast of Alpha. Breeding and fattening property for 7,000 mixed cattle. The water includes 30 km of double frontage to Native Companion Creek and 51 dams. Offered by expression of interest ending November 17.
31,708ha Hayfield Station – 38 km west of Jundah and 100 km north of Windorah. Breeding or semi-finishing of cattle, sheep or goats. Currently destocked. Capacity 600 breeders or adult equivalents. Potential to be certified organic.
26,985ha currareva – 18 km east of Windorah and 230 km west of Quilpie. Cooper Creek flooded country with 8.5 miles of frontage on Cooper Creek. Operation of more than 1000 mixed cattle. Listed for $6.4 million, including two 10,000 MGL irrigation licenses.
Sold
In July, the 12,870ha Talaheena, 60 km northwest of Longreach, sold pre-auction between $6.3 million ($494/ha) and $6.5 million ($506/ha) bare. The main cattle, sheep and goat depot was sparsely stocked and boasted an exceptional corps of buffaloes, Mitchell and Flinders grasses inside a 2m high exclusion fence. Load capacity 1525AE.